ISLAMABAD: (Tuesday, November 13, 2018): Over .5 million taxpayers have shown that the FBR has been depositing income taxes with zero tax.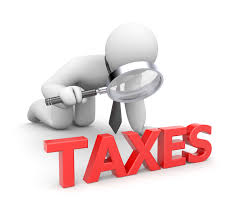 Parliament Secretariat sources said that the details received from the FBR Parliamentary Secretariat in response to the query received that 16 lakh tax collectors allocated tax tax for the tax year 2017.
Out of these, 5 million 34 thousand taxpayers are those who submit their income taxes with zero tax.
Sources say that Chamber  of Commerce and Industries have not only included representatives of the names but also the offices of the Office Barriers in the collection of tax collectors.
Those people have been exempt from the audit, but the increase in the taxpayers with zerox is increasing.