Finance Minister Asad Umar has said that the Finance Ministry has started working with Islamic banking. Asad Umar has said that Islamic banking is being worked on and it will be processed soon.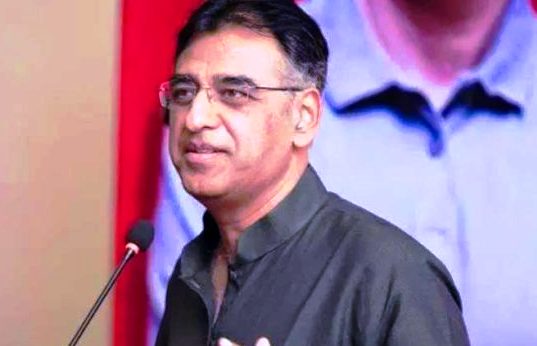 Farooqi's finance minister Khosa said that the economic crisis has ended, now going towards stability, three major economic issues are a financial deficit, current account deficit, and low investment, IMF is in the last step, IMF Dr. Hafeez Pasha played an important role in negotiations.
Addressing a function here today, he said that we will not do the work which has been benefited from today since three years, five years or after 20 years; we do not have to look at political decisions and politics. I started studying Economics at the University 40 years ago, they talked, and that Pakistan could not produce exports or so much money that could increase reservoirs.
He said that Pakistan has three major economic issues, including the fiscal deficit, current account deficit, and low investment fundamentals. He said that we have to start work to solve the three main issues. Our journey was started in 2018. We had to save the lives of the patient who had received the ICU in the first place.
The economy has come out of the ICC. The Crisis phase has ended. It is doubtful that some people have decided. We feared some said goodbye that the immediate IMF would have to go. The fears of the Crisis have ended. He said that the IMF agreement is in the last phase, the figures obtained from the IMF. They will be included in the framework.