ISLAMABAD (18 April 2019 Thursday):  Prime Minister Imran decided to make the technocrat Hafeez Sheikh as the treasury, the Prime Minister approved, and Hafiz Sheikh has also been the Finance Minister during the PPP era, the regular announcement will be done till tomorrow after discussion.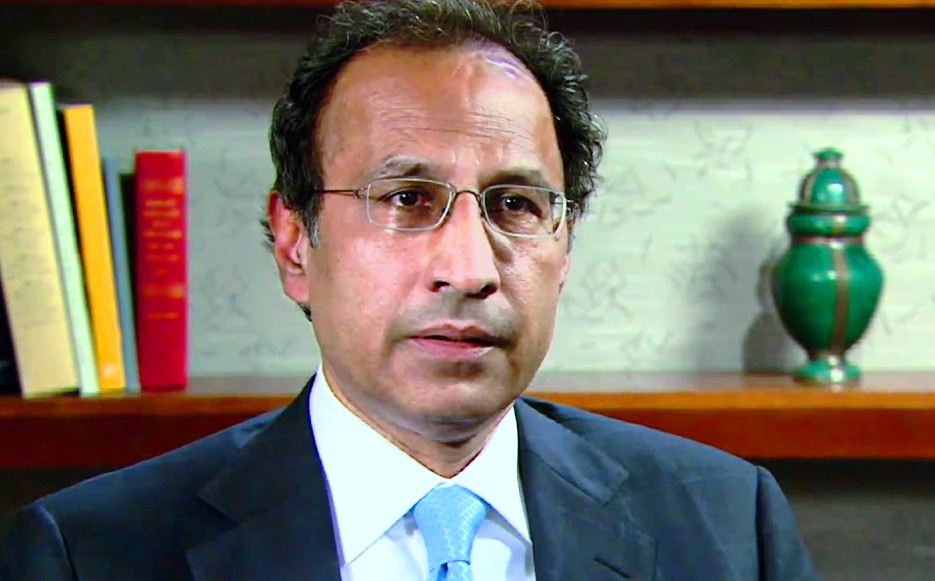 According to details, Prime Minister Imran Khan has approved the name of the new finance minister. According to media reports, Prime Minister Khan said the party decided to stay Finance Minister Hafeez Sheikh, Federal Minister for Finance in the period.
Imran Khan has approved Hafiz Sheikh to make the finance minister. Regarding the presentation of the Finance Minister, Hafeez Sheikh will be held on one day. Earlier, Prime Minister Khan said after the announcement of leaving the ministry Asad Umar summoned to his office. It has been said that Prime Minister Imran Khan consulted Asad- ul-Islam regarding the change in ministries in the federal cabinet.
Prime Minister Imran Khan discussed the possible names for Asad- ul-Islam- funded treasury.
Sources say that Prime Minister Imran Khan 's meeting included Naeem ul Haq, Jahangir tarin , and other prominent leaders including Asad Umer. Now Prime Minister Imran Khan decided after making a consultation to make Hafeez Sheikh a new finance minister, which will be announced till tomorrow.
On the other hand, there has been a series of changes in the federal cabinet, will initially be transformed into five ministries. It has been said that after Asad Umar, Sahibzada Mehboob Sultan, Urban Affairs and Faisal Wuda are also in danger.
Ministers of Ejaz Shah, Ghulam Sarwar Khan, and Umar Ayub will also be replaced. Sources say that Asad OmarAfter refusing to take the energy ministry, Umar Ayub has also refused to take the Ministry of Petroleum. Prime Minister Imran Khan Chaudhry Ghulam Sarwar has also asked the Ministry of Petroleum to leave the fortress. Similarly, the Federal Minister for Parliamentary Affairs, Amazazaz Shah, is not a member of the Ministry of Interior.
On the other hand, Prime Minister Imran Khan has asked Federal Minister for Energy Omar Ayub to meet. In the meeting, the Ministry of Finance and Political Affairs were discussed. Similarly, the government is under the names of Omar Ayub, including Dr. Ashrat Hussain, Hafeez Pasha, Salman Shah, Shaukat Tarin for the new ministerial posts. The Asad has resigned the Ministry of Finance. He further changes in the federal cabinet announced it will be at night or in the morning, Pakistan was to contribute to the improvement, Imran Khan said that not for Pakistan to PTI has joined, does not the law, do not know My decision will strengthen PTI or weaken.
After leaving the Finance Ministry, he said that the prime minister had earlier said that he wants to change the basis of performance; he wants me to take charge of energy. But I told them that you allow me to be separated from the cabinet. I told Imran Khan that I will always available for Pakistan.