The full list of Rs. 200 prize bond Draw #80 16-12-2019 held Peshawar city is announced by the National savings of Pakistan today. The Two Hundred Prize bond 80th draw organized in Peshawar city in available to check.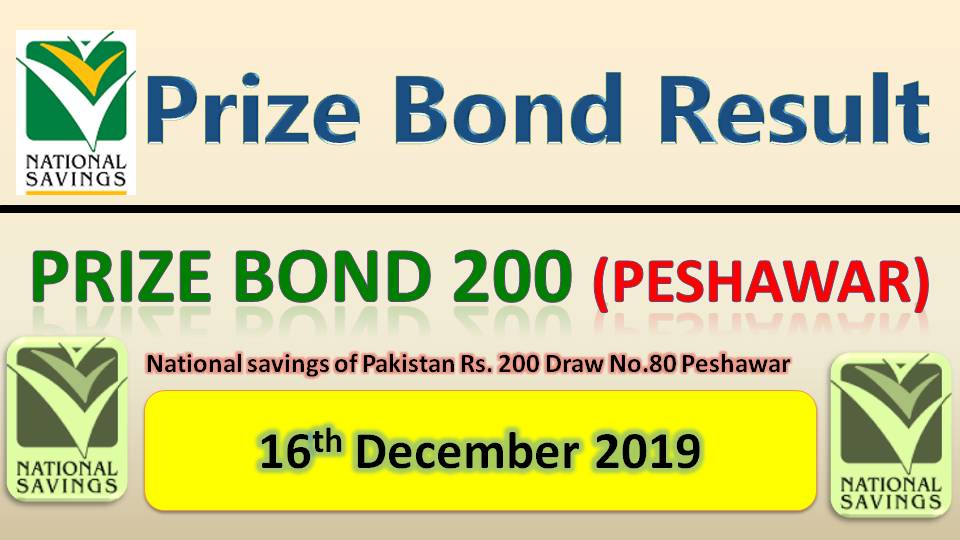 The spokesperson of CDNS explained that Rs. 200 /- denomination 80th Draw is continuing (December, 16th 2019) in Peshawar Punjab now.
The 200 Prize bond 80 No. draw held today in Peshawar on December 16, 2019. You can check online results, schedule of prize bond Draw a list of 16-12-2019 on allprizebond.pk.
Winning Numbers of Rs. 200 Prize bond Draw #80 16-12-2019
First Prize Rs.750000 = 389955
Second Prize Rs.250000 = 162087 310074 517606 521670 806287
Third Prize full list = Click Here
Result is being updated, Please wait……