The full list of Premium 40000 Prize Bond 2019 Draw #08 11.03.2019 held Rawalpindi city is announced by National savings of Pakistan today. The Forty Thousand Premium Prize bond eighth draw organized in Rawalpindi city in available to check.  The spokesperson of CDNS explained that Premium 40000/- denomination 08th Draw is continuing (March, 11th 2019) in Rawalpindi Punjab now. The 1st winner will get 80M rupee that' lucky number is "953497". The 2nd prize winner's lucky numbers are 218713,307083 and 891043 who have won Rs 30M. And the third winners will get Rs.50000/ and their list is being organized. The Premium 40000 08th draw is held in Rawalpindi Pakistan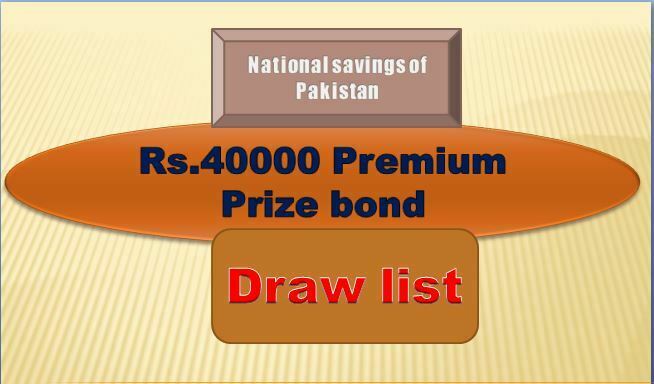 The Third list of Premium 40000 Prize bond full lucky winners are published on our main page here.
The Premium 40000 Prize bond 08 No. draw held today in Rawalpindi on March 11, 2019. You can check online result, schedule of prize bond Draw list of 2019 on allprizebond.pk.
Salient Feature of this Draw:
Denomination: Premium 40000 Rs.
City: Rawalpindi
Date: 11 March, 2019
Draw No.: 08
First winner: 953497 (01)
2nd Winner: 218713,307083,891043 (03)
Third winner: See full List (660)